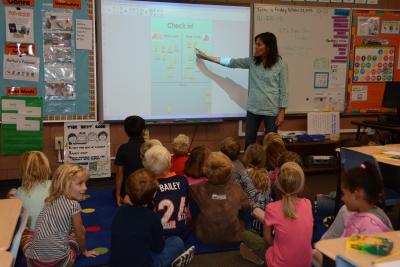 Nurturing the mind, body and heart of every child!
Our classrooms offer a comprehensive K-5 curriculum based on the Colorado Academic Standards. We focus our lesson development on best practices to promote high levels of academic growth, achievement and engagement. Each grade level has three project based learning (PBL) units they complete throughout the school year. When students are working on a project, they occur during a specific time of day dedicated for project based learning. We utilize this approach to deepen the conceptual learning of the Colorado Academic Standards and to enhance the 21st century skills students learn throughout the school day.
In addition to our K-5 curriculum, we provide educational opportunities for Early Childhood, Art, Music, Physical Education, Technology, Gifted and Talented, Counseling, Integrated Services, and small group targeted literacy and math instruction.