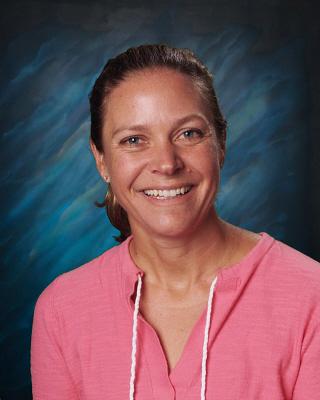 This is my 12th year of teaching and my first year at Olander. The last 8 years I taught 3rd grade at Putnam Elementary. I am super excited to be moving up to fourth grade and be teaching at Olander!
I attended University of Northern Colorado where I graduated with my Bachelors in Education and an emphasis in fine arts. I attended Walden University while teaching my first few years, and graduated with my Masters in Curriculum, Assessment, and Instruction. The best part of education is the constant change. I love to watch and participate in the new and latest best practices that enable me to be the best teacher I can. However, the more exciting change is that of our students. I love to watch them grow, learn, and change each year as they learn to become amazingly independent young adults.
I am originally from Albuquerque, New Mexico. I grew up a swimmer, and soccer player as well as an outdoor lover! I am married and have a daughter and son. Dryden is attending Front Range Community College and will often be seen at the local skate parks. Esmae will be in 1st grade here at Olander. We love to boat, ride bikes, swim, and camp as a family.
Educational Background:
University of Northern Colorado-elementary education with an emphasis in fine arts
Walden University-Masters in Curriculum, Assessment, and Instruction.
Why I enjoy teaching:
Students!! Students are the best part of teaching. They challenge me to be the best and work hard.
Favorite Books:
My favorite books are those that I share and read with others. My daughter and I share books each night and any that get read are my favorite.
Interest & Hobbies:
Outdoors, running, mountain biking, camping, gardening, boating, exploring, etc.
What I love about Olander:
The students and their ability to make their own choices and develop as learners.
Favorite Quote:
Stand up for what is right, even if you are standing alone.