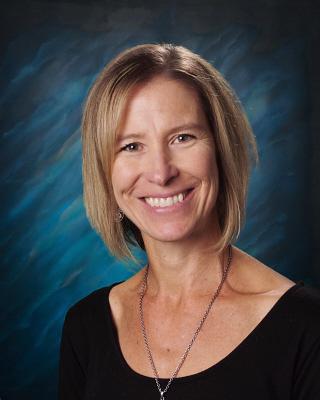 About Me:
Courses Taught:
Counseling lessons in each grade level are aligned with ASCA and Colorado Health Standards and include such topics and skills as:
Bully Prevention and refusal skills

Collaboration Skills

Communication and conflict resolution

Empathy

Social Skills

Boundaries and personal space

Friendship skills

Stress Reduction and emotion regulation strategies

Study Skills and Testing Strategies

Personal strengths and assets

Diversity, tolerance, and compassion

Mindfulness (throught the MindUP program) and Yoga Calm
About My Classroom:
Some of my duties as counselor include:
Regular counseling lessons in each grade level

Individual counseling and consultation for students, staff, and parents

Small targeted counseling groups (emotion regulation, impulse control, friendship, school success, family changes, Girl Power, Gifted and Talented)

Behavior interventions and plans

Use of peace keeper circles and conflict resolution

PBIS facilitator

Coordinator of Partners School- Based Mentoring Program

Watch Dog coordinator

Rocky Buddies, Home School, and McKinney coordinator



Biographical Sketch:
I have bounced around from Switzerland, to California, to the midwest, and back to California before landing in Colorado. I have been an educator in Colorado for the past 13 years and am grateful to call this beautiful state home. Michigan is my second home, and we go back each summer to live on Torch Lake. I have two children, Gabriella and Kellen, who are 3rd and 5th graders at Olander, and we love to camp, travel, and do sports together.
Educational Background:
I received a Bachelors in Social Studies Secondary Education from Michigan State with a minor in English Education and taught Middle School English and Social Studies near San Francisco for 9 years. I earned a Master's Degree in k-12 School Counseling from Chapman University and spent three years splitting my time at the same middle school teaching half day and counseling half day before moving to Colorado. Once I moved to Colorado, I focused on counseling, spending 4 years as a counselor at Mountain View High School in Loveland and then three years as counselor at Rocky Mountain High School in Fort Collins. I have spent the last 7 years as Olander's counselor and love the blend between teaching and counseling that being an elementary counselor provides.
Why I enjoy teaching:
Who doesn't love being a rock star?! It is an amazing experience to interact with students each day teaching counseling lessons in classrooms as well as meeting individually and in small groups. Elementary students are so full of energy and optimism, and there is such an opportunity to teach them important life skills, hopefully impacting them in a proactive way early on in their lives. I am so fortunate to work with all of our students and really get to know the students and families well. As a counselor, I can be involved in the delivery of many programs and services and can lend a hand to fostering a positive school culture. It doesn't get much better than this!
Favorite Books:
The Book Thief
I Know this Much Is True
Poison Wood Bible
The Brother's K
Cutting for Stone
Interest & Hobbies:
Camping, hiking, mountain biking, road biking, water skiing, snow skiing, cross country skiing, yoga, cooking, entertaining, health and wellness, and travel
Getting outside with my kids in nature or taking them on road trips!
What I love about Olander:
It really is true, you can "feel the difference". I love the positive culture of this building and how truly caring, compassionate, and engaged our students, staff, and families are. Our staff members love teaching, and we all enjoy each other very much. There is a lot of laughter and collaboration in this building among students, staff, and parents. Olander students demonstrate 21st Century Skills on a daily basis, through extensive use of technology, constant team work, PBL projects, and explicit social skills instruction. I see the impact these skills have on my own children, and I love hearing our feeder middle school counselors say, "You send us the nicest students from Olander. They really stick together and look out for each other in middle school."
Favorite Quote:
"Be the change you wish to see in the world." - Ghandi